We are excited to announce plans for our 2019 fundraiser—featuring new venue, new caterer and new entertainment!
What: 2019 Better Together Gala
Why: Raise funds to serve our homeless and low-income community members
When: Thursday, September 26, 2019 at 6 PM
Where: Lyric Theatre, 300 E Third St, Lexington, KY
Individual tickets: $65
Table for eight: $500
Buy Tickets
It will be a great evening of celebrating changes and God's continual transformation of both the Lighthouse and the people we are blessed to serve each day! We will share a meal catered by DV8 Kitchen & Saul Good Restaurant & Pub—chosen for their commitment to second-chance employees and rehabilitation. There will also be a silent auction, entertainment by MaKenzie Thomas from NBC's The Voice, and testimonies of God's unfailing love.
Due to the smaller venue size, we will have only 200 tickets available. Be sure to get your tickets early. Tickets available online or by calling (859) 259-3434.
Cocktail attire is suggested, but not required.
---
UPDATE: The event was fabulous! The auction was robust, food was excellent, and many new friends in attendance. Thank you to everyone who attended, donated or supported in any way. View the photos from Tops in Lexington for a stroll down memory lane.
---
Get to Know MaKenzie Thomas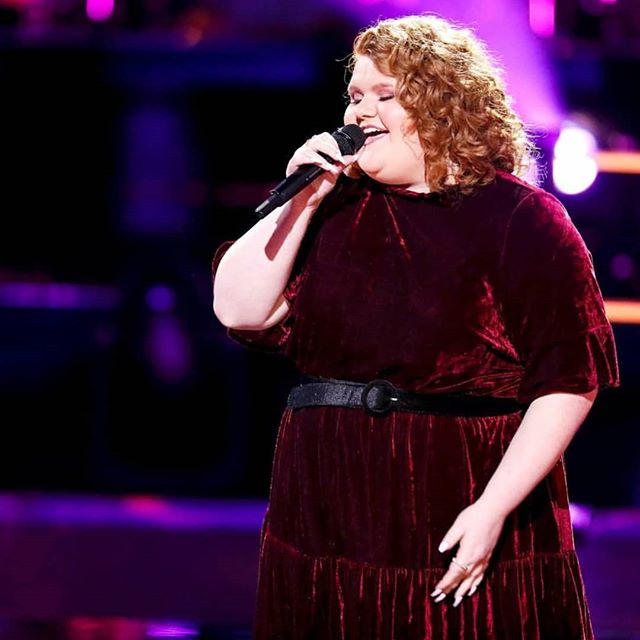 Long before MaKenzie Thomas was on The Voice with Jennifer Hudson, she was singing. Makenzie began her musical career at the age of three and it was not long after that her clear vocals and buttery tone grabbed the attention and admiration of listeners throughout her home state of Kentucky. During middle school through her university years, she continually honed her craft in choir and ensemble, performing under the tutelage of some of the best directors in the business.
MaKenzie has brought home a long list of awards and trophies. Most notably, in 2013, at the age of 15, she achieved the Grand Prize for the Coca-Cola Talent Classic competition in Louisville Kentucky. Recently, MaKenzie's powerhouse voice earned her a spot on NBC's hit musical show The Voice. Through the support of the nearly 10 million viewers, MaKenzie finished as a Top 8 Semi-Finalist. The experience and training have helped her to develop one of the most beautifully well-controlled voices and afforded her the opportunity to work with some of L.A.'s best musicians, and even to perform with Grammy award-winning artist Jennifer Hudson.
21-year-old MaKenzie Thomas has a smooth, rich sound full of vocal nuance, complexity, and control well beyond her age. MaKenzie is currently recording, performing in a variety of venues, and collaborating with other well-known artists across the U.S. Gospel music is at the heart of her musical heritage, and the local church is where MaKenzie first began. MaKenzie's musical roots run deep as music has long been a part of her family's story. Her dream is to become a recording artist and continue singing and delighting audiences throughout the world.